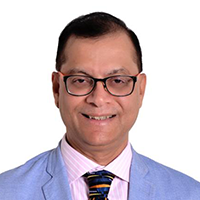 LAKSHMANAN SANKARAN
Founder Chairman & CEO
Lakshman is a career banker and industry stalwart with more than three decades of experience in Trade Finance, Outsourcing, Retail and Wholesale Operations. His last job was DGM and Head of Operations & Trade Finance with Commercial Bank of Dubai. He had similar roles at National Bank of Fujairah in Dubai and BNP Paribas & Canara Bank in New Delhi. Lakshman was Head of ICC UAE Banking Commission and Regional Chair of ICC Banking Commission, Paris,  member of GTR MENA Editorial Board, Vice Chair, Middle East Advisory Council of International Institute of Banking Law & Practice, USA, Country Correspondent - UAE, LC Monitor. Lakshman has a B.Com degree and PG Diplomas in Marketing and Export Management, as well as CAIIB, CDCS.
+971 50 156 6444
laxman@fiiglobal.com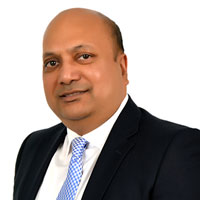 SUMIT K ROY
Founder President & CMO
Sumit has been as a global financial institutions specialist in trade finance and international payments for twenty five years. He started his career with Price Waterhouse before moving to American Express Bank in India, USA and the UAE. After Amex, he was a Managing Director in Deutsche Bank, responsible for institutions in the Middle East and Africa. Sumit has extensive experience in e-Products, trade finance, asset distribution, international payments and cash management. While working in three continents, he has covered Asia, North America, Middle East and Africa. Sumit holds an MBA in Finance and a Master's degree in International Management from the University of Texas at Dallas.
+971 54 443 5467
sumit@fiiglobal.com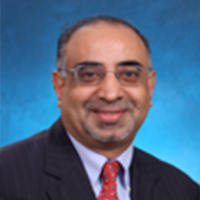 RAMASWAMY MADHAVAN
Chief Strategy Officer
Madhavan has worked in the banking industry for over forty years. He retired in May 2017 as Advisor, Correspondent Banking for Standard Chartered Bank, New York. Prior to this, he was the Managing Director and Head of Correspondent Banking for the bank in Singapore, responsible for providing transaction banking services to Banks worldwide. Prior to 2008, he was with American Express Bank for over 18 years with the last assignment as Executive Director and Global Head of Product Management for the FI business. Prior to Amex, Madhavan worked with State Bank of India for 15 years. Madhavan graduated from Calcutta University and is an associate of the Indian Institute of Bankers.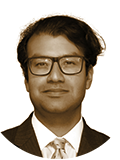 JAN-CARL STJERNSWARD
Chief Legal Counsel
Jan is Managing Partner of Lincoln Associates in Dubai, prior to which he worked for Hadef & Partners in Dubai and Hogan Lovells in London and Paris. His expertise includes commercial arbitration, investment treaty arbitration, white collar crime, government capacity building, market entry, commercial negotiations and structuring. He has advised governments in Africa, Asia, Latam, investors, asset managers, banks, aerospace companies, construction and oil companies. Jan is a solicitor of England and Wales and holds a B Sc in Government and Economics from the London School of Economics and a Postgraduate Diploma in Law from College of Law, London.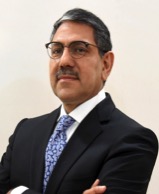 HANI AL MASKATI
Advisor to Board of Directors
Hani has over thirty years in Transaction Banking, beginning with Citibank, where he held many senior positions. In 2000 he co-founded the highly successful Zawya, the Arab world's first business and finance portal. In 2001, Hani founded Cash Management Matters (CMM), which is the first specialized company in the Middle East with the express purpose of assisting Financial Institutions to harness the power of Internet Delivery to create market sensitive solutions. In 2009, Hani founded Cash & Trade Magazine (CTM) and in 2012 launched the Cash & Trade Academy. Hani holds an MBA from the University of Hull, England.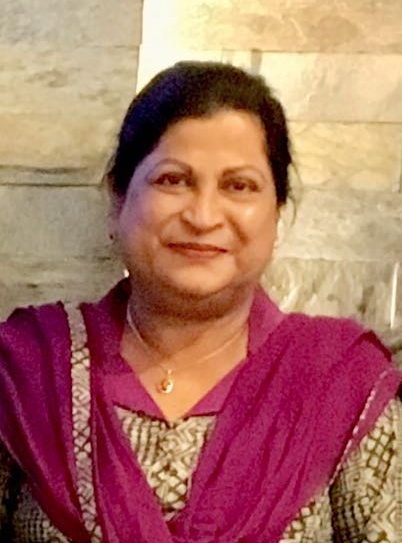 DOLLY HUQ
Executive Director
Dolly is a very experienced banker. She started her career in the Investment Corporation of Bangladesh, IFIC Bank and NCC Bank before moving to American Express Bank in Dhaka, covering financial institutions. She then moved to American Express Bank London as a Director in trade banking sales and most recently, a Director at Standard Chartered Bank in London as an OIF specialist. Dolly has structured LC transactions for exporters and global commodity corporates located in Europe & UK and markets like Bangladesh, India, Pakistan, Kenya and Nigeria. Dolly holds an MBA in Marketing from the University of Dhaka.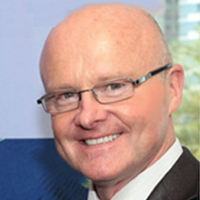 VINCENT O'BRIEN
Executive Director
Vin is an industry stalwart. He is an Executive Committee Member of the ICC Banking Commission and has delivered trade finance technical assistance and training in more than 100 countries. He is also Assoc Director of the Institute of International Banking Law and Practice (IIBlP), Washington, USA. Vin has participated in dispute resolution exercises and has acted as an expert witness in major trade related legal disputes. He is regularly contracted to act as master of ceremonies at international trade conferences and events. Given his long history of working with banks globally, he has contacts with key decision makers in financial institutions in many different markets across the world.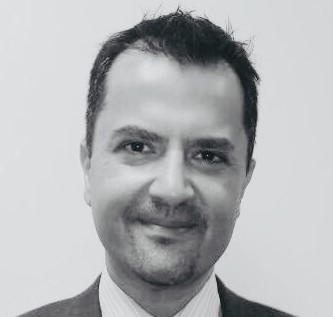 ALI AFSHAR
Executive Director
Ali has been active in the finance sector more than 20 years. He worked with Union National Bank (Abu Dhabi), followed by Dubai Bank. He later joined the Bank of New York Mellon as Head of transaction banking for the Middle East and Africa region. At the establishment of Al Hilal Bank in Abu Dhabi, Ali founded the financial institutions, syndications and structured finance divisions. Since 2014, Ali has been actively advising various corporates, GRE's and financial institutions on the best ways to optimize their businesses. Ali holds a dual Master's degree from Paris, France with majors in Finance and Business Law.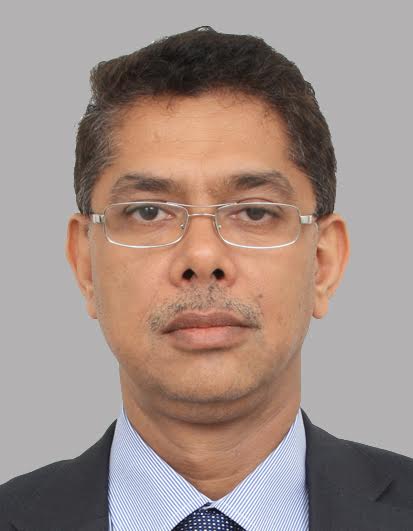 TANVIR NAJAM
Executive Director
Tanvir has over twenty years of International banking experience, working for banks like Habib Bank AG Zurich, Mashreq Bank and Al Hilal Bank, as Regional Head in the Financial Institutions department. He has covered banks in US, Canada, Europe, GCC, Iraq, Turkey, Lebanon, Americas, Australia and New Zealand. He has arranged loan syndications and structured trade transactions with commodity companies and developed relationship with banks in Kenya, Tanzania, Uganda, Ghana and South Africa. Tanvir has a BA from Warburg College, Iowa and an MBA from Avila University, Kansas, USA.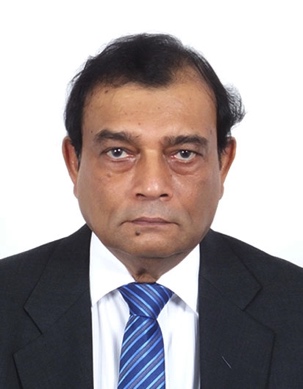 RAVI PERERA
Executive Director
Ravi has worked for more than four decades in the Sri Lankan banking industry. He started working for Hatton National Bank, followed by Union Bank of the Middle East (presently Emirates Bank). In 1988, he joined Bankers Trust Company as Vice President for Cash Management and Trade Services for Financial Institutions and continued, following its acquisition of by Deutsche Bank. After DB, Ravi became the Head of Financial Institutions Relations in DFCC Bank until 2016. Ravi holds a Diploma in Banking London Institute of Banking and Finance and a Post Graduate Diploma in Financial Studies, London Institute of Banking and Finance and an MBA from the University of Sri Jayewardenapura, Sri Lanka.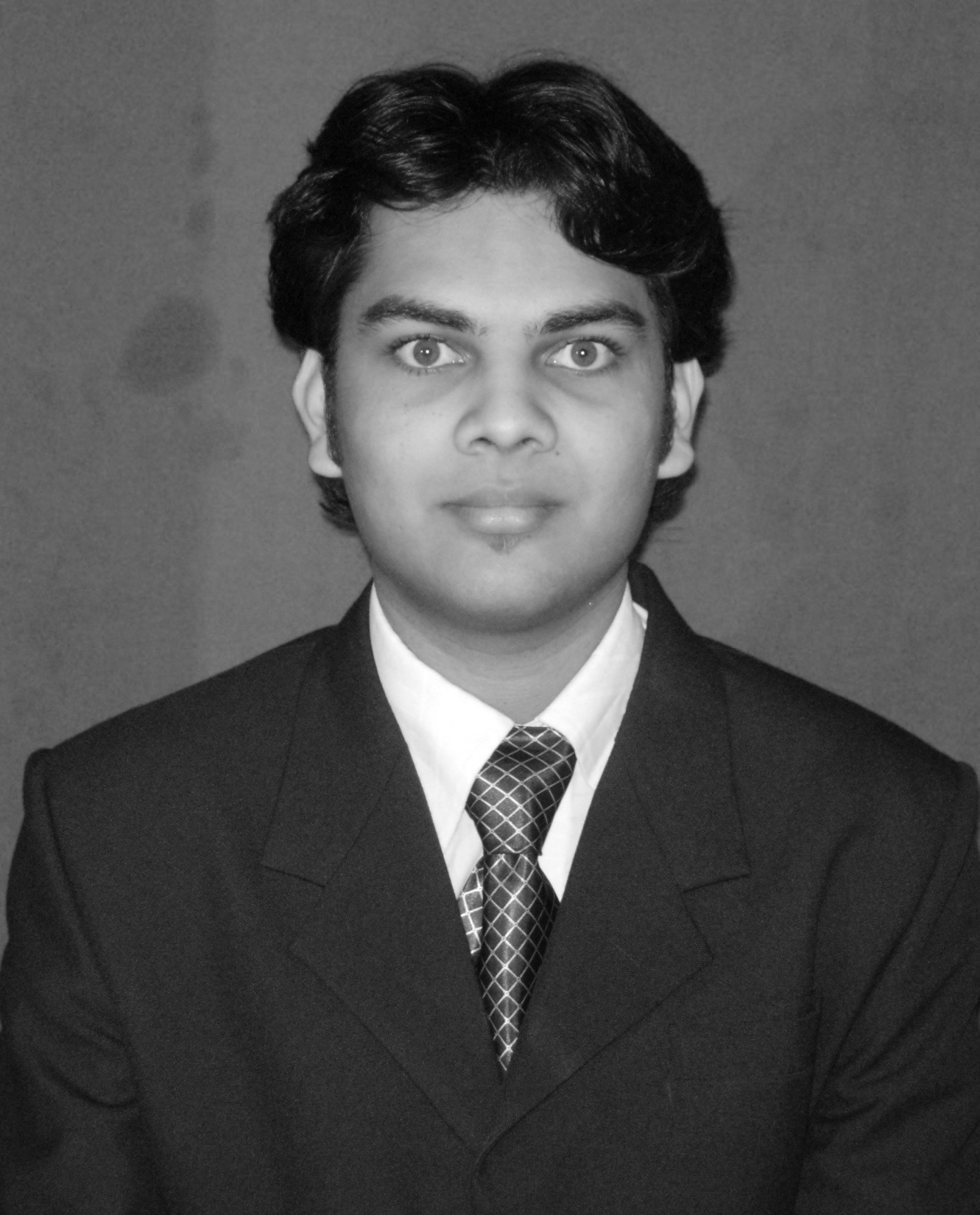 ADITYA BAGREE
Advisor to Board of Directors
Aditya has over 15 years of broad experience in the banking & finance sector, especially in the domains of Capital Markets, Project and Global Trade Finance wherein, he has substantial experience in sourcing, executing and concluding domestic as well as cross border transactions involving Corporates & Financial Institutions in over 80 countries. He has previously worked with HDFC Bank, Mumbai (India's Largest Private Sector Bank) and GMS Inc., Dubai (World's Largest Demo Ship Trader). Aditya is a Chartered Accountant, Lawyer and also holds masters degrees in Business Administration and Commerce.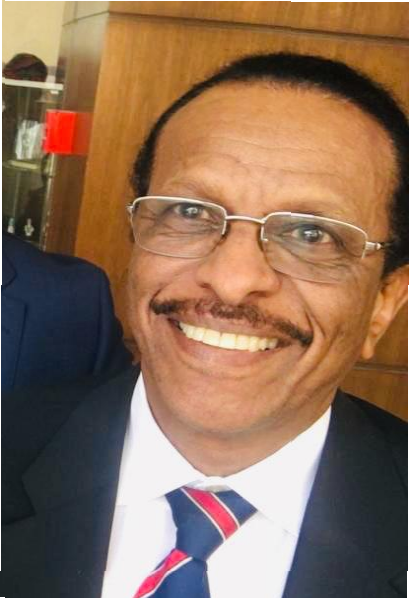 SALAH IDRIS
Business Development Director
Salah is a very senior banker, experienced in credit / financing and Transaction Banking in Retail and Corporate banking as well as technology applications and digitization. Salah is based in Riyadh and was recently head of transaction banking – cash management and trade finance, at Saudi Investment Bank. Prior to that he worked for National Commercial Bank, Saudi Hollandi Bank, Citibank N.A and Bank of Khartoum. Salah is strong in all three aspects of banking - the business, the service and the technology. He has deep knowledge of Strategy setting, e-Business, Customer Relationship Management, Negotiation, Coaching and Leadership in banking and management. Salah has completed advanced studies in Project Management in IS/IT in University of Liverpool – UK.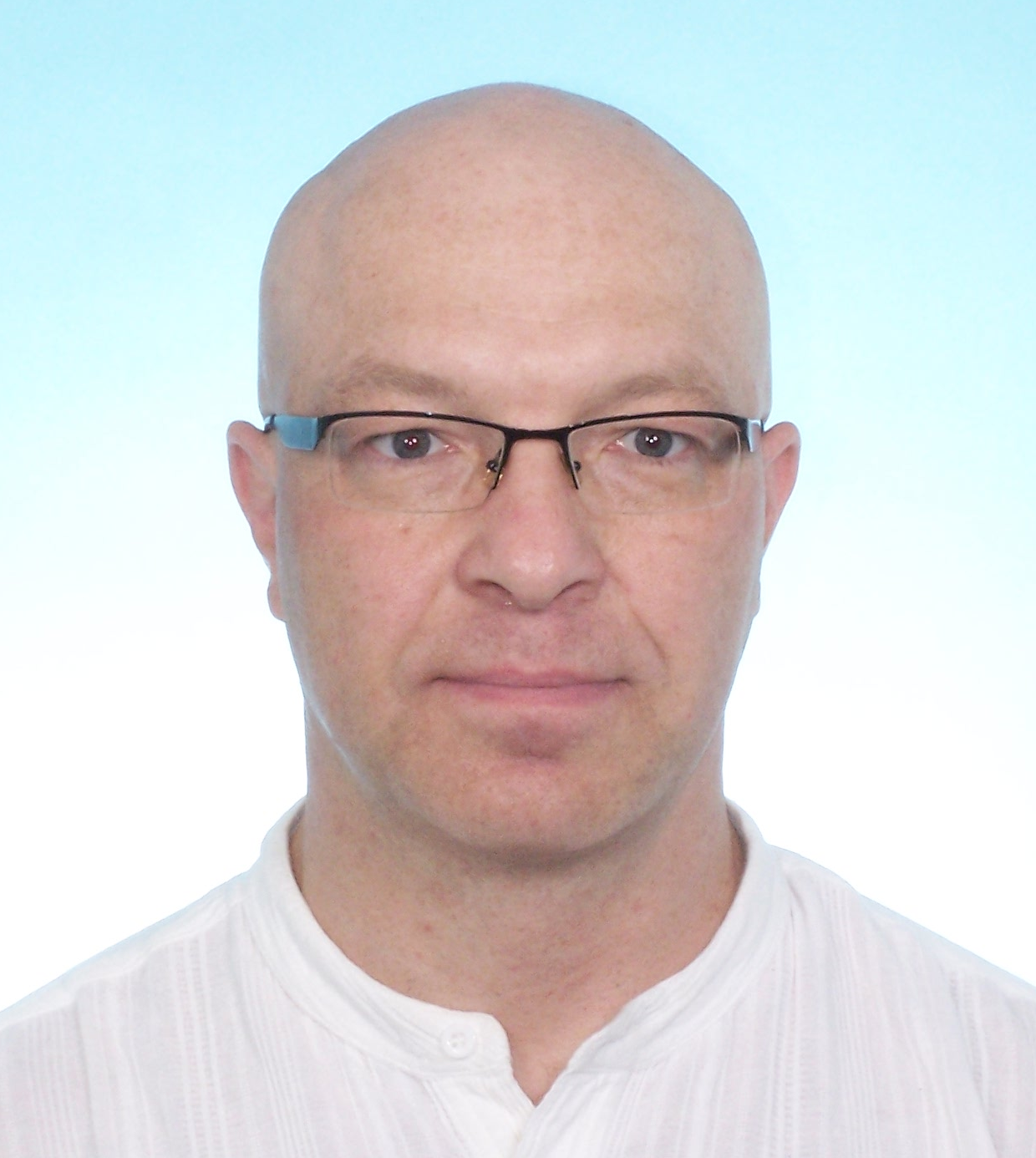 PAVEL ANDRLE
Business Development Director
Pavel is a well-known international trade finance consultant and lecturer. He has worked for banks in various trade finance roles and for the past decade, is a frequent lecturer for the ICC national committees, chambers of commerce and bank associations. He also conducts trainings and consults for banks, exporters, importers, traders, freight forwarders and cargo insurers. Pavel is the Secretary to the Banking Commission of ICC Czech Republic. He has conducted seminars held in more than 60 countries of the world and has authored publications on topcs such as Documentary Credits, UCP500 and DOCDEX. He has been an active trainer under the Global Trade Finance program of IFC (International Finance Corporation – a member of World Bank Group). Pavel holds an LL.M in "International Trade Law" from Northumbria University based in Newcastle, UK.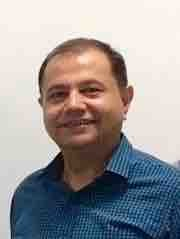 KRISHNA JOSHI
Executive Director
Krishna is an experienced banker, with three decades of experience with banks in sales & relationship management, business development & strategy and product management (Trade Finance). He began his career with Nabil Bank in Nepal before moving to American Express Bank (Amex) as Country Representative for Nepal. He moved to Amex Singapore in a regional role in 2000, working closely with banks across Asia. His last role was that of Global Product Manager (FI - Trade Finance) at Standard Chartered Bank. Based in Singapore, he has worked with banks operating in diverse markets, having performed country, regional and global roles in Sales & Relationship Management, Business Development & Strategy and Product Management (Trade Finance). Krishna has a Master's degree from Tribhuvan University.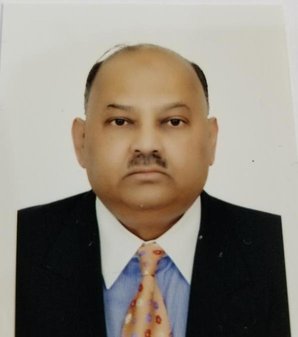 ZIAUDDIN AHMED
Executive Director
Zia is a seasoned international banker with four decades of experience in Correspondent Banking, Commercial and Corporate Banking, International Trade Finance, Syndication, Treasury and Risk Management with global financial institutions such as British Bank of Middle East, Saudi British Bank, Saudi Hollandi Bank, ABN-AMRO Bank and Bank Aljazira. Presently based in Canada, Zia is highly conversant with trade products, treasury products, syndications, global cash management and islamic banking. His last position was with Bank Aljazira in the capacity of Head of Financial Institutions Group & Public Sector, responsible for correspondent banks worldwide and Public Sector Companies in Saudi Arabia. In his long career, apart from Saudi Arabia, he has also worked in the US and Canada. Zia holds an MBA from Pacific Western University in the US.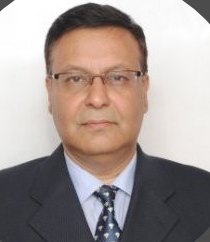 NIRAJ RANJAN
Executive Director
Niraj is a banker with over 30 years of experience. His area of expertise is Cash Management and Trade Finance, especially for Financial Institutions. He was Executive Director & Global Head of Trade Products for Financial Institutions in Standard Chartered Bank, based in Singapore. Prior to this, Niraj was with American Express Bank, India for 16 years where, in his last assignment, he was supporting FI business globally as Director, Product Management and Marketing Support. He also worked with State Bank of India for 9 years in Corporate and International Banking. Niraj has a Master's degree from Patna University and is a Certified Associate of Indian Institute of Bankers and a Certified Documentary Credit Specialist.
SHABU SREEDHARAN
Global Executive - Support
Shabu is is a Trade Finance Product Specialist with twenty five years of experience in Trade Products process management, international payments, cash management and branch operations. He is also an expert in Core Banking Implementation and Business Process Re-engineering.He started his career with National Bank of Fujairah in Dubai and handled re-engineering projects on behalf of National Bank of Fujairah, Commercial Bank of Dubai, SAMBA Financial Group, WNS Global Services, Page Solutions and Temenos Middle East. Shabu holds a Masters Degree in Commerce and is a Certified Documentary Credit Specialist.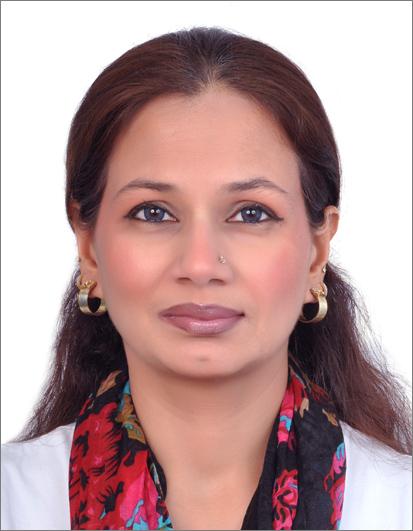 RENUKA BHATIA
Global Executive - Client Engagement
Renuka has worked in various banks as a trade finance specialist for over 20 years. She has worked for National Bank of Dubai, United Arab Bank and Commercial Bank of Dubai in product functions that include export and import letters of credit, letters of guarantee, import and outward collections, and Risk Management and coordination for IT system enhancement. Renuka is conversant with UCP600, URR525, ISBP, Basic Forex and Operational Risk. She is also a Certified Documentary Credit Specialist with a Certificate of International Trade Finance. In her last role with Commercial Bank of Dubai, her functions included approval of trade finance transactions, checking of export and import documents, liability transfers and fee sharing with international banks. Renuka has a Bachelors Degree in Commerce from the University of Bombay.