BUILT BY BANKERS FOR BANKS
Discover how the
Trade

Assets

platform works

Blockchain Protocol
Hyperledger Fabric v1.0- secured, immutable block of data

Users | Participants
End-user and authorized or permissioned participants

Service Layer
Identity service, data structure definition, user access , business, rules, events PUB or SUB, Data Lake Service.

Smart Contract
To handle business rules, pricing, and auction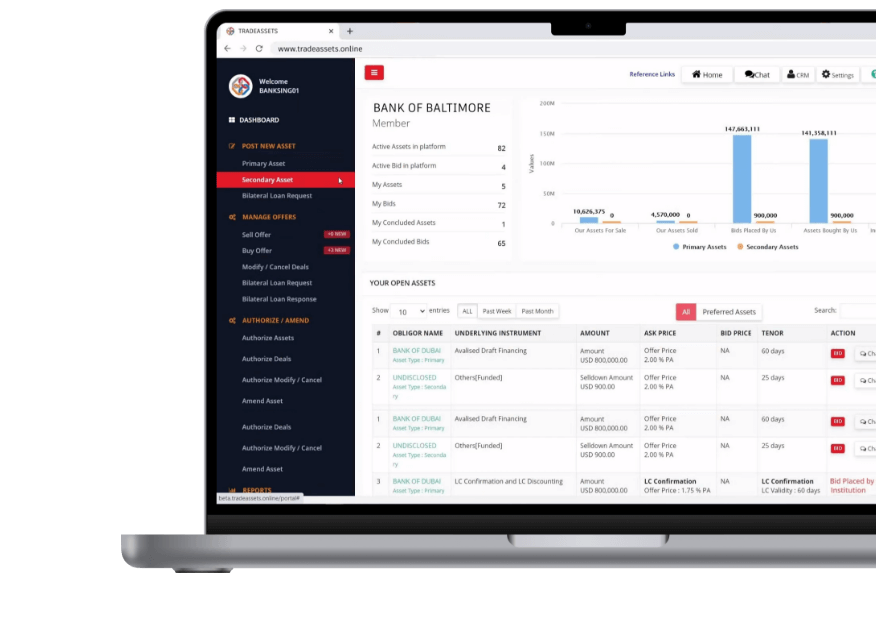 Easy-to-use | Online 24-7 | Operationally efficient
Asset and price discovery | Inclusive
Secure, real-time | Increases connections
Global access | Blockchain-enabled
Member Banks and Active Corridors
We have member banks from over
30+ countries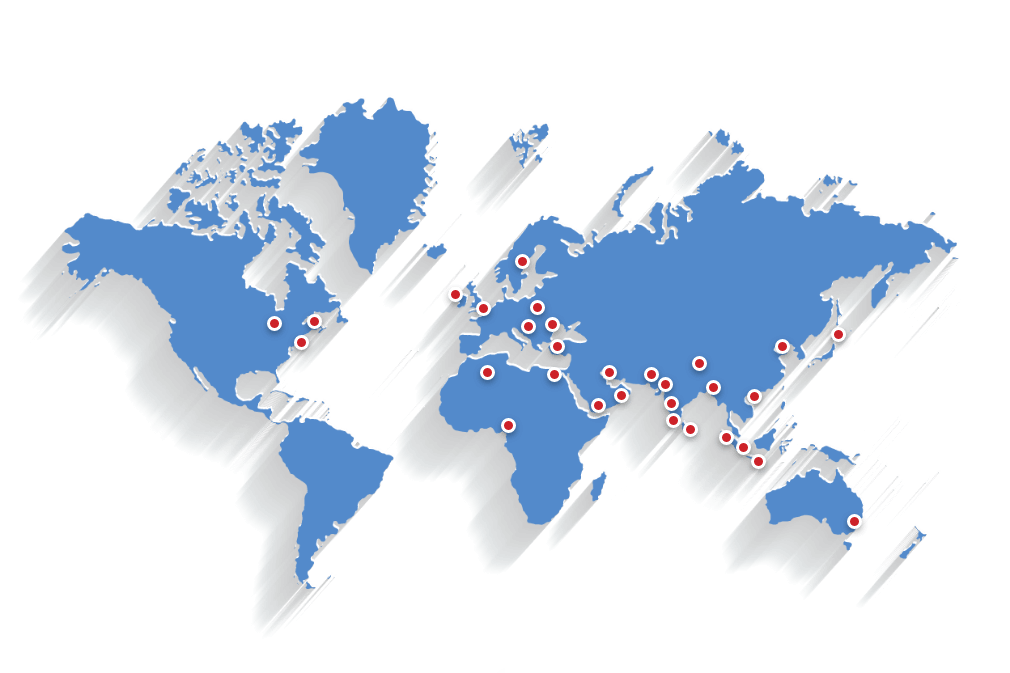 See how
Trade

Assets

is transforming banking around the World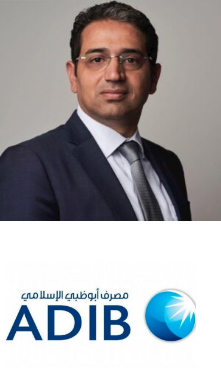 "This collaboration with TradeAssets will provide ADIB with a digital footprint in trade distribution and origination as a member of this trade finance e-marketplace"
Haytham Elmaayergi
Global Head of Transaction Banking
Abu Dhabi Islamic Bank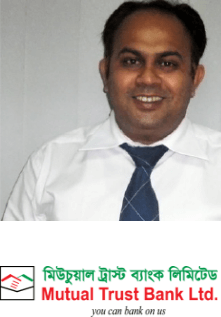 "This collaboration with Trade Assets has given us the unique opportunity to embrace digitization in the corresponding banking space and better reach to all potential corresponding banks in a single click"
A.T.M.Nesarul Hoque
Vice President
MutualTrust Bank Ltd, Bangladesh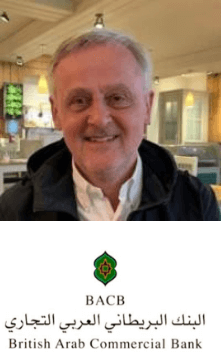 "BACB, through its successful usage of the TradeAssets portal , has demonstrated that efficiency and productivity - which are integral to our operations - are a natural by-product of digital innovation."
Martin Broadhurst , Senior Manager
Corporate and Institutional Banking
British Arab Commercial Bank
Partners and Collaborators
Media Partner

Global Trade Review (GTR)
United Kingdom,Singapore
Global Trade Review (GTR), established in 2002, is the world's leading media brand in trade,commodity and export finance. GTR (part of Exporta Group) is the leading TF Conference organizer.
Technology Partner

KrypC Technologies
Netherlands,Banglore,Seattle
KrypC specializes in the development of solutions and platforms in distributed ledger technology, also popularly known as Blockchain technology
Industry Membership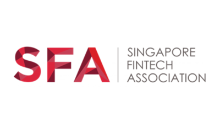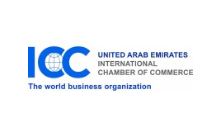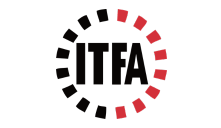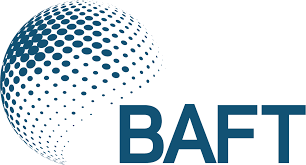 Marketing Partners